I decided to activate some of the less populated, and thus rare counties towards the Eastern Shore. In a 7.5 hour, 200 mile round trip I was QRV on 40m CW/SSB and 20M CW/SSB for around 5 hours.
Summary:
 Band  CW Qs  Ph Qs  Dig Qs
----------------------------
  160:                   
   80:                   
   40:   36     11       
   20:    2      2       
   15:                   
   10:                   
    6:                   
    2:                   
  432:                   
----------------------------
Total:   38     13      0  Mults = 27  Total Score = 7,020
I made 51 QSOs from 7 counties, having picked some operating spots using Google Maps the night before.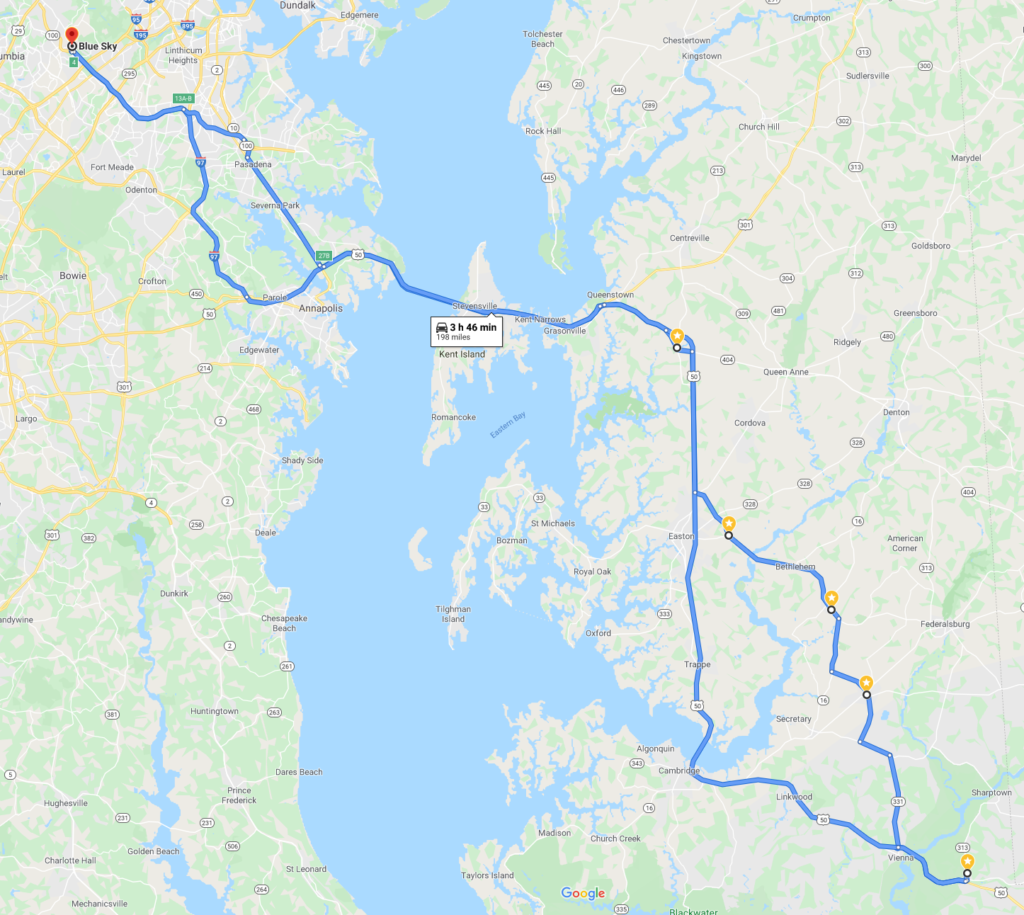 On the drive home it was less obvious which county I was in at any given time, so I decided to relax and enjoy my music playing rather than the noise of the HF bands.
Band conditions weren't great, and the clash with the Worked All Europe CW Contest wasn't ideal. Having said that, I still worked more CW than SSB. I would probably have made more contacts had I also been QRV on the drive back, but I'd had my fun by then.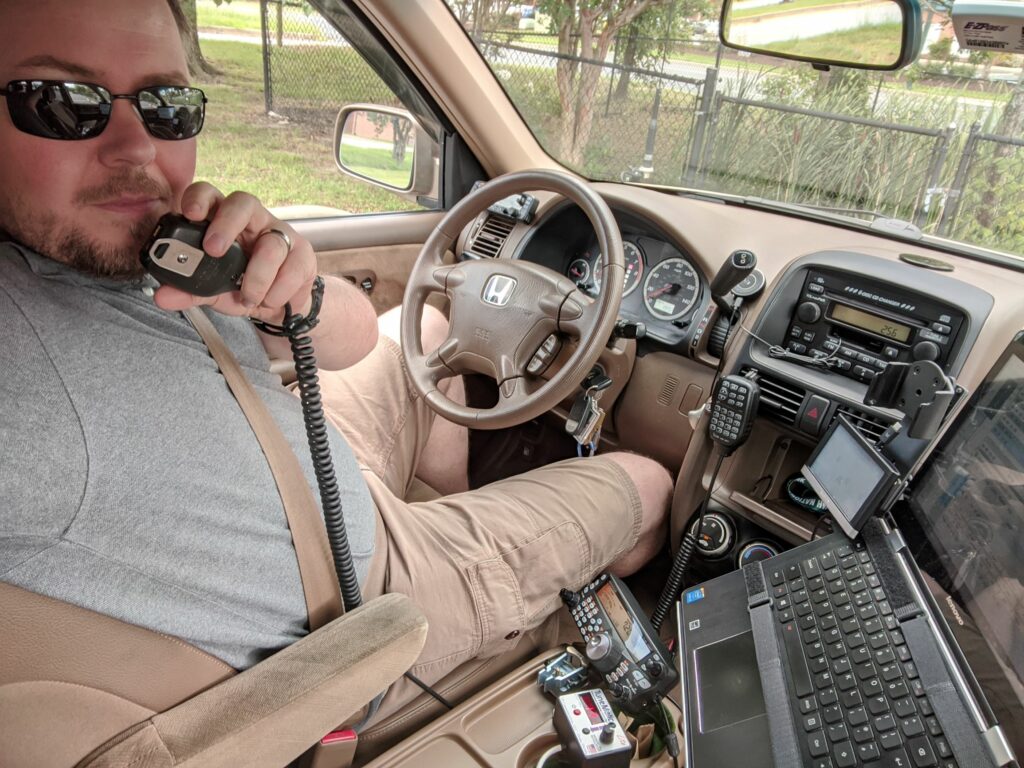 I was using my Kenwood TS-480SAT and a Little Tarheel HP screwdriver antenna on the rear door of the Honda CR-V. Many lessons learned, a lot of RFI on 20m, which I have since solved. Also, RFI into the laptop, radiated from the laptop charger cable and so on.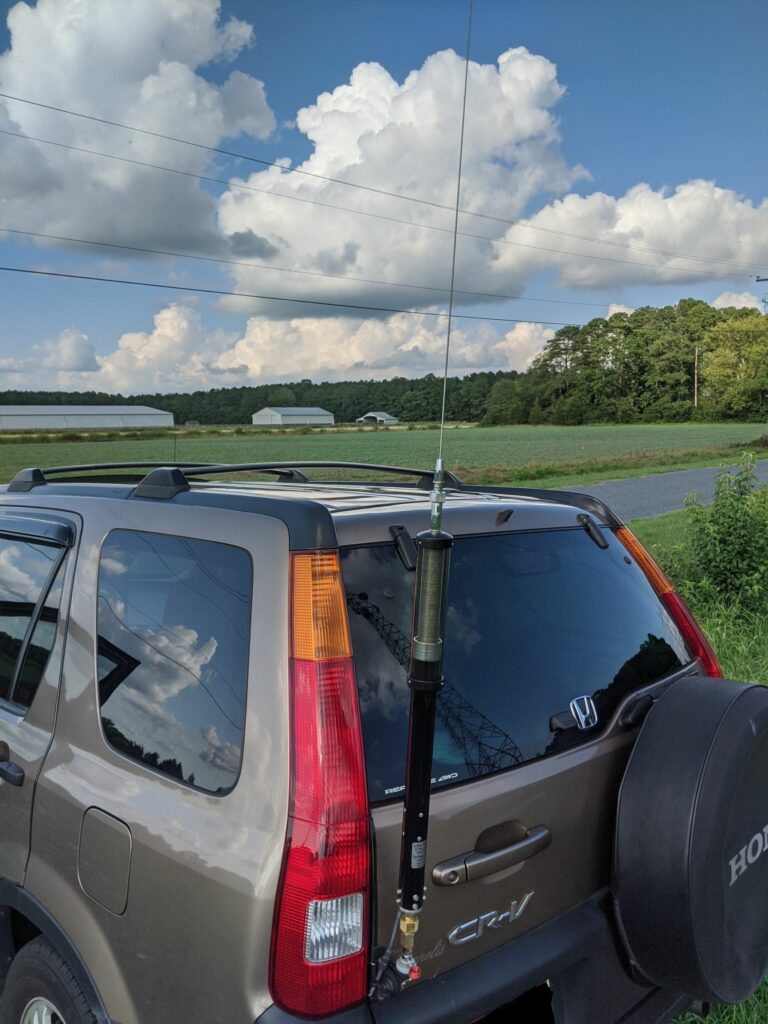 The weekend after the contest I spent a day moving the antenna further up the door to get the coil clear of the car, added a longer 56″ whip to the antenna rather than the existing 32″ one. I've liberally applied ferrites to any DC or RF cables in the cabin that didn't have them. That all seems to have much improved the noise on receive and also RFI on transmit. 
This was a good way to get some fresh air and explore new places without having to have any close contact with anyone on the way. I would no doubt have made more QSOs from my home station, but that is a much more trodden path than operating from the car is.