Just around December 2018 I was voted in a member of the Potomac Valley Padio Club, PVRC. Since then I've been operating contests from a variety of PVRC member stations.
At a PVRC event just before Christmas I got chatting to Dan W0CN and he invited me to head on down to The Goat Farm and join the team at NR4M in the ARRL DX CW Contest. CW is certainly my thing and I rather like team contests as they add a social element to something that would otherwise be one man one radio.
I didn't get chance to visit the station in advance of the weekend and I arrived an hour after I planned due to traffic conditions on Friday afternoon. However, Steve NR4M was very welcoming and gave me a station and antenna tour before we all went off for a pre-contest meal at a local restaurant.
Full details of the station are on Steve's website, https://nr4m.com/ .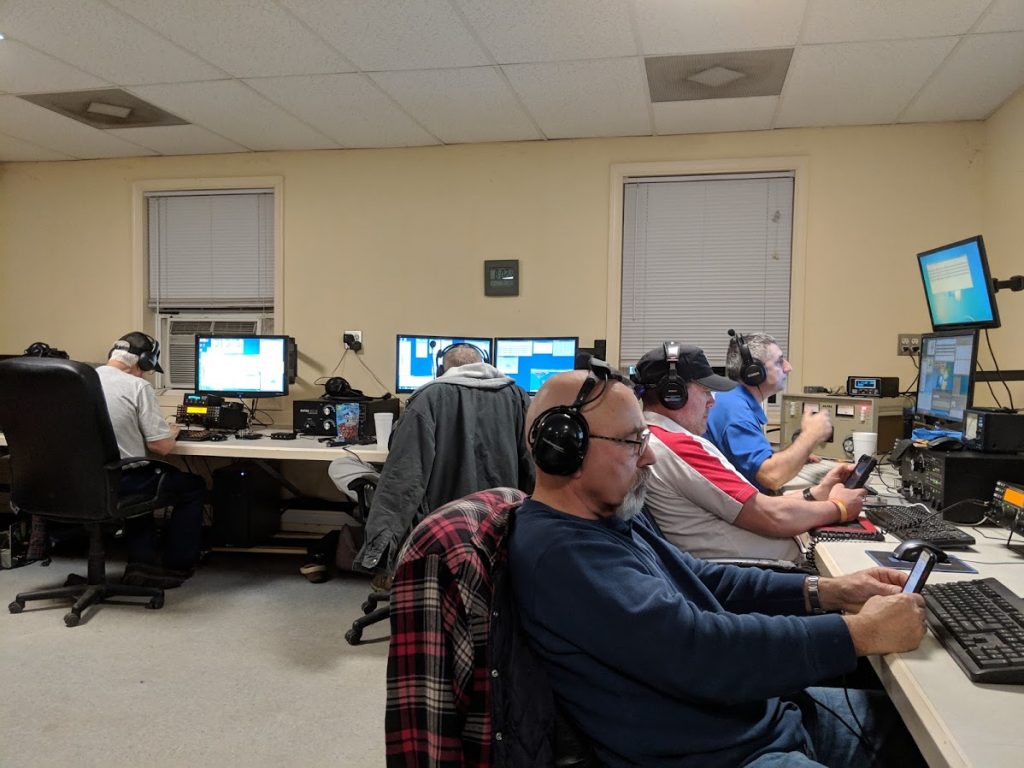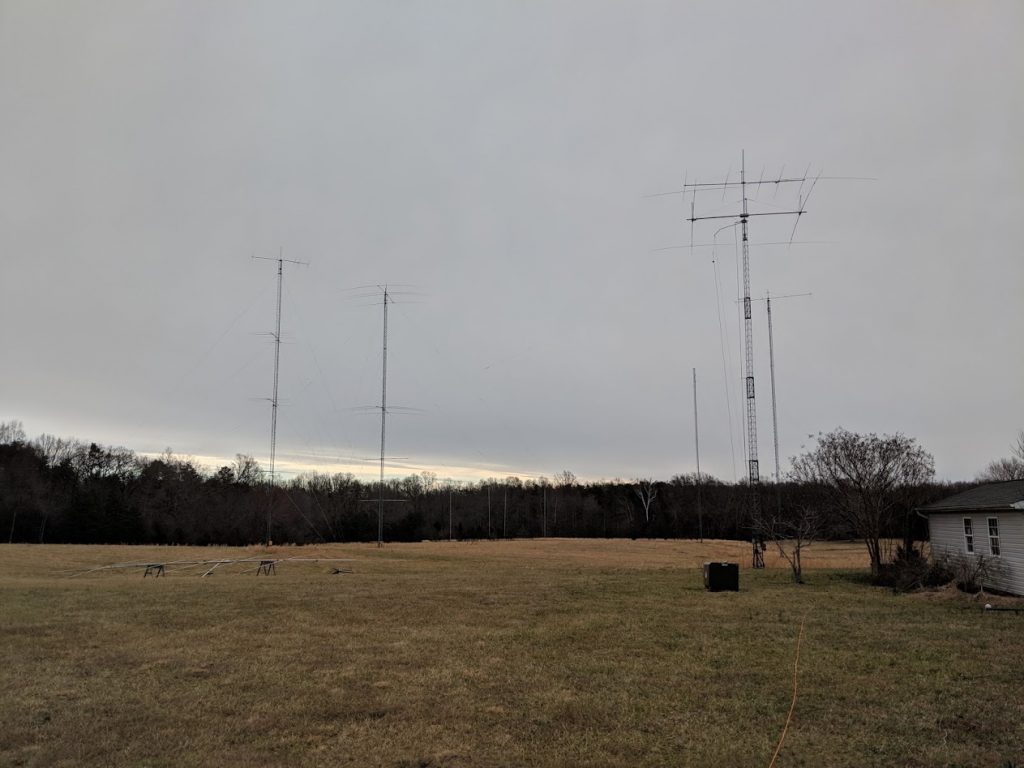 It was a pleasure to operate, mostly on 20m running with some multiplier hunting on 40m, 20m, 15m and also a little activity on 10m.
Call: NR4M
Operator(s): N3AC K7SV W0IMD NR4M K4MI N2YO N1RM AD5XI WS6X KA4RRU NY3A K4QS K4GMH K4GM KE3X, K4ZW
Station: NR4M
Class: M/M HP
QTH: Central VA
Operating Time (hrs): 48
Summary:
  Band  QSOs  Mults
-------------------
   160:  358    80
    80: 1018   105
    40: 1633   116
    20: 1860   119
    15:  633    96
    10:   26     8
-------------------
Total: 5528   524  Total Score = 8,595,696
Club: Potomac Valley Radio Club