In late November 2018 when my shipping had arrived in Maryland I set about building the new shack.
Going back to basics was my strategy. Only a single HF radio and amplifier on the desk. The second K3 and KPA500 live in their boxes in a cupboard ready for DXpeditions. The K2 didn't sell and so I brought that out as a back-up to the back-up!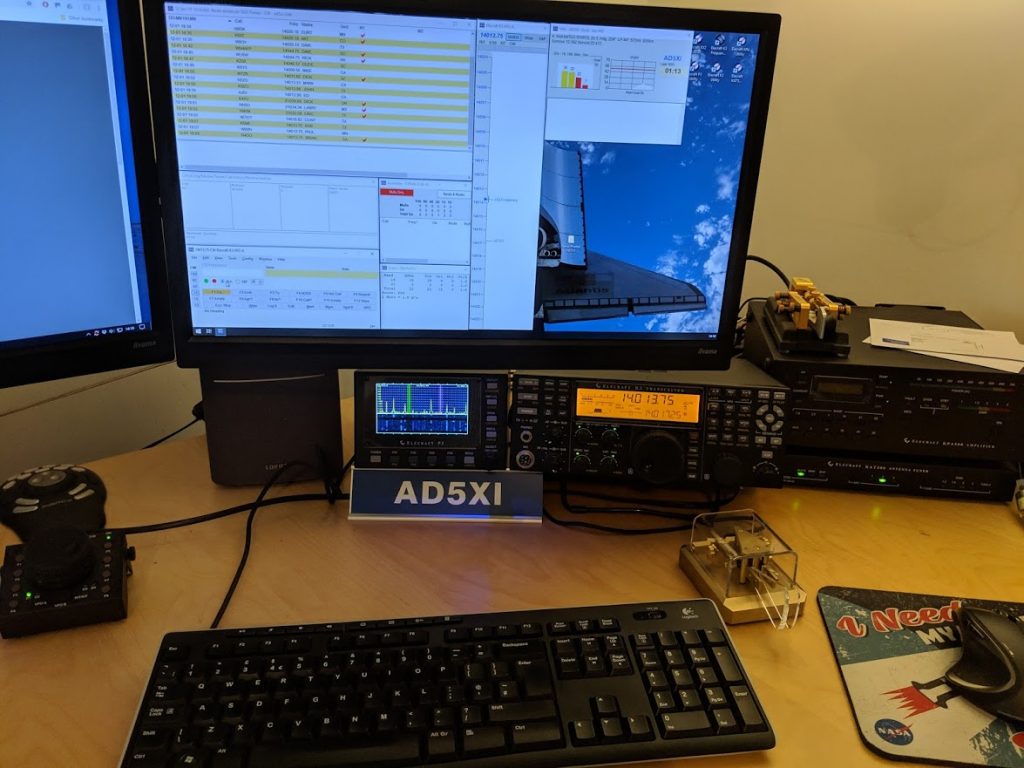 Out of shot is the more office function parts of the desk and the small workbench.
In the SUV I have fitted an Icom IC-2730A and a Kenwood TS-480SAT. In the works is a better HF mobile antenna to keep me sane during long road trips. More info to follow when the /M project is complete.