The year is 1924 and Cecil Goyder 2SZ, at that time a final year student at Mill Hill School in London, made Amateur Radio history.
With his antenna on top of a school building and around 80W of RF power he made the first contact between the UK and New Zealand using the 90M wave-band. The contact was made with Frank Bell, Z4AA, who was at Shag Valley.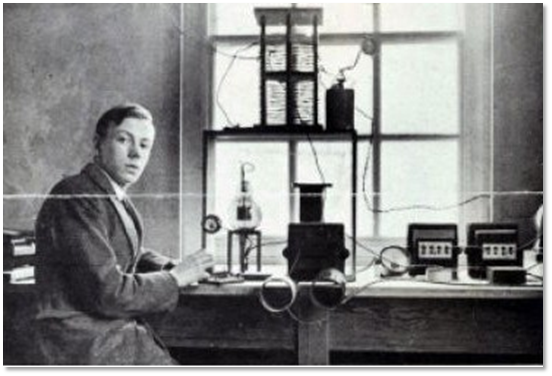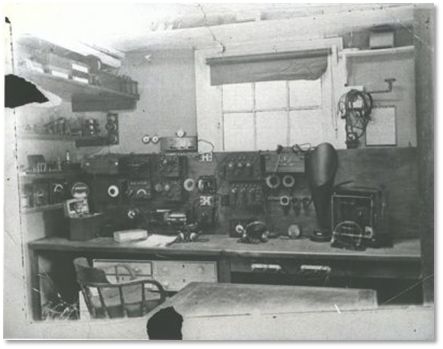 Fast forward 90 years and a team spearheaded by Dave G4BUO got together at Mill Hill School with the aim to recreate the original contact on 80M CW as well as on 20M SSB.
When the 2SZ call was issued again the team were active on the bands for a week, 11/October/2014 through 18/October/2014 using two stations. I was there for the final two days of operation, which happened to overlap with the actual contact with New Zealand.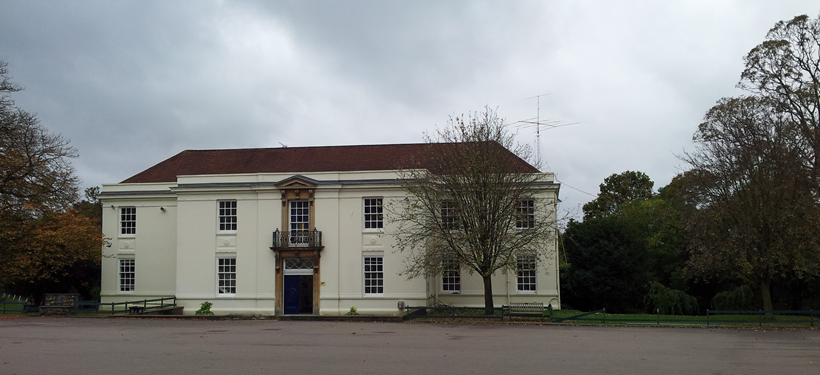 On the Saturday morning at 0600 we arrived at the station, along with two pupils from the school in order to recreate the contact. Tony G2NF was on 80M CW and I was on 20M SSB.
Thanks to friendly contacts in the BBC we had a reporter from the Today Program on Radio 4 there to report live on the event and Dave G4BUO was broadcast to 4 million listeners! There was also a film crew from a New Zealand news channel filming the SSB contact too.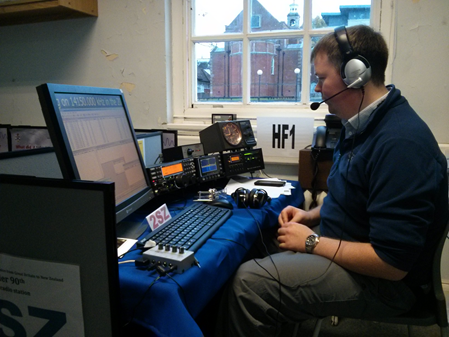 As it happened there was a very special guest at the other end of the 20M SSB contact once we'd established the link. Frank bell's great great grandson was handed the microphone to exchange a greetings message with the young lady at the UK end.
In summary:
13,248 QSOs were made
12 hours per day for 8 days
~100 hours on the air
The whole operating team was:
G4BUO, G4AEH, M0MDR, G0UKN, M0HPZ, M0TBS, G3SJJ, G3BJ, G3ZAY, M0MCV, G2NF (ex-G0OPB), G3XTT, G3UML, G0VJG, G4FON, G0RPM, G3SVL, 2E0SQL, M0PCB