I didn't really think I'd ever operate from W3LPL's station, though I had met Frank a few times through various PVRC events. One weekend I went over to help survey the receive antenna array that he builds up for the contest season.
For this contest I was the 20M CW operator overnight. Although the band was not in great shape at those times there were only a few hours that netted 0 QSOs, so on balance it was worth being there for the extra points.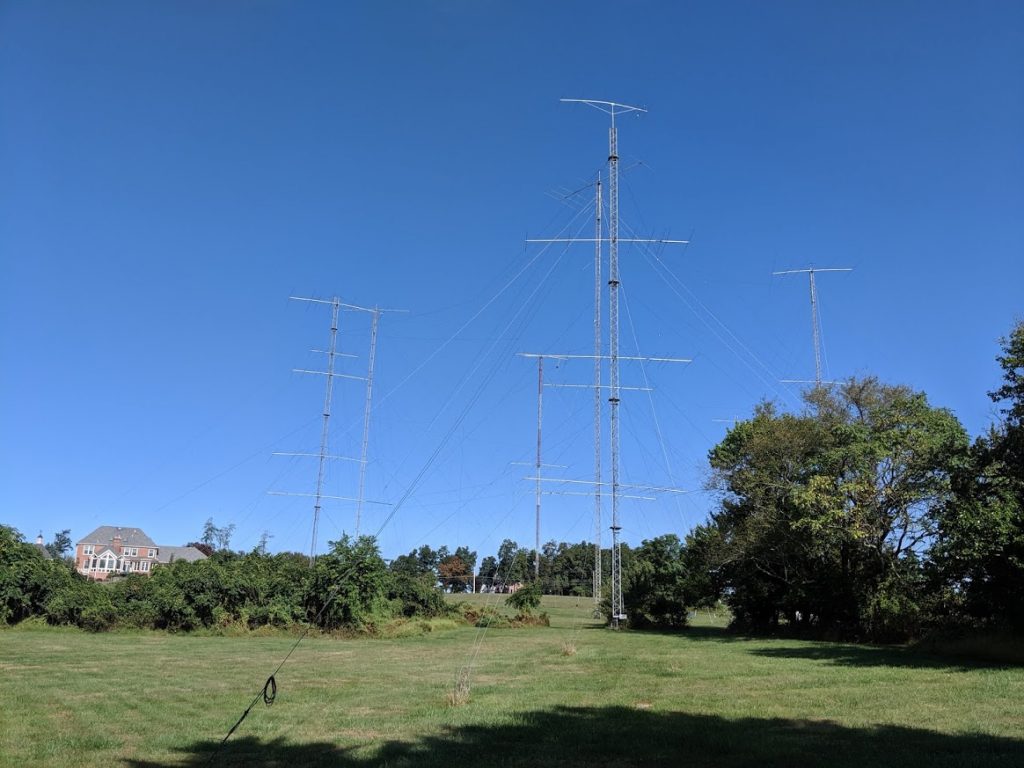 In the end we did pretty well, beating K3LR for NA and coming 8th in the world.
Call: W3LPL
Operator(s): AD5XI K3AJ K3MM K3RA K4ZA KD4D KL2A N3HEE N3OC N4QQ NI1N NN3W W3LPL W3UR WR3Z
Station: W3LPL
Class: M/M HP
QTH: Glenwood, Maryland
Operating Time (hrs): 48
Location: USA
Summary:
Band
QSOs
Zones
Countries
160:
702
28
104
80:
1756
36
127
40:
2122
38
151
20:
2564
36
154
15:
981
27
122
10:
126
16
34
Total:
8251
181
692
Total Score
19,479,249
Club: Potomac Valley Radio Club